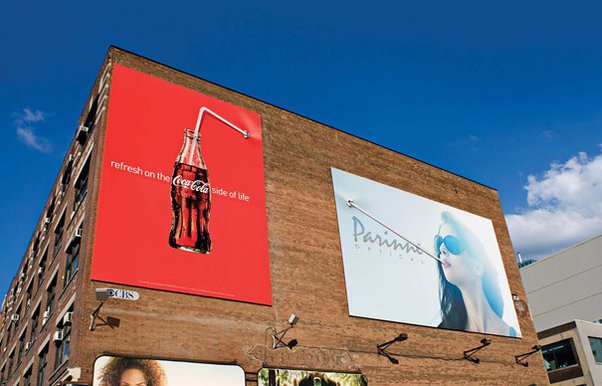 In today's corporate world, businesses need to adapt and evolve to stay ahead of the competition. Out of home (OOH) advertising plays an essential role in engaging audiences and creating a lasting brand impression. Read on to learn more about the benefits of junior poster billboards in Newark and other impactful OOH advertising solutions. By developing and executing a well-rounded strategy, your brand can achieve increased visibility and enhanced customer engagement.
Junior Poster Billboards in Newark: A Compact and Effective OOH Solution
Capturing Attention with Jr. Posters
Junior poster billboards, also known as Jr. posters, offer a smaller and more targeted advertising medium that are strategically placed in densely populated urban environments. This type of OOH advertising is highly effective in capturing the attention of both pedestrians and motorists. Junior poster billboards' compact size allows businesses to focus on specific neighborhoods and demographics, making them an excellent choice for localized marketing campaigns.
Advantages of Junior Poster Billboards in Newark
The City of Newark's bustling urban landscape makes it a prime location for Jr. posters. These billboards can be positioned in key areas throughout the city to target zones with high foot and vehicle traffic, such as shopping districts, entertainment venues, and busy intersections. Consequently, businesses can capitalize on the visibility of junior poster billboards to generate awareness and stimulate consumer interest.
Diversifying OOH Advertising Strategies for Maximum Impact
While Jr. posters provide a unique solution for localized advertising, it's crucial to consider other OOH ads in Newark to maximize your brand's reach and engagement. By diversifying your advertising strategy, you can connect with different audiences and improve the overall effectiveness of your marketing efforts.
Digital Billboards for High-Tech Appeal
Digital billboards present a contemporary and dynamic advertising medium that can grab the attention of passersby. These cutting-edge displays allow businesses to showcase multiple messages or offers, providing greater flexibility and customization options. Integrating digital billboards into your OOH advertising strategy can offer your brand increased visibility and engagement in Newark's fast-paced setting.
Transit Advertising for On-the-Go Audiences
Another powerful OOH ad option in Newark is transit advertising. By placing ads on buses, trains, and other public transportation, your brand can effectively reach commuters and tourists alike. Transit advertising can range from simple posters inside vehicles to full exterior wraps, offering numerous opportunities for creative and attention-grabbing promotions.
Street Furniture Advertising for Hyperlocal Impact
Street furniture advertising is an innovative way to connect with audiences in specific areas of the city. Ads on benches, bus shelters, and bike-sharing stations help create a hyperlocal impact, targeting consumers in specific neighborhoods. This advertising strategy not only enhances brand recognition but also supports community infrastructure and amenities.
Newark's dynamic cityscape presents the perfect opportunity for businesses to take advantage of various OOH advertising strategies. By incorporating these diverse methods into your marketing campaign, your brand can maximize reach, drive engagement, and leave a lasting impact on potential customers. Don't miss out on the potential for increased visibility and success: reach out to our team at AR James Media and start exploring OOH ads in Newark today.